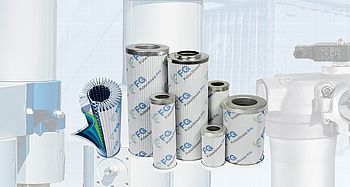 Always specifically tailored to the required purity class, the pressure conditions, and the properties of the medium, Filtration Group's stable and differential pressure-resistant filter elements ensure trouble-free and economical operation with a high level of dirt-holding capacity.
In our comprehensive program of standard and DIN designs, you will also find alternate versions for virtually any filter brands, as well as filter elements for aggressive fluids, cooling lubricants and aqueous media. Upon request, we also develop special customer-specific versions.
Filtration Group offers a complete program of filter elements for hydraulic applications for reliable and economical replacement.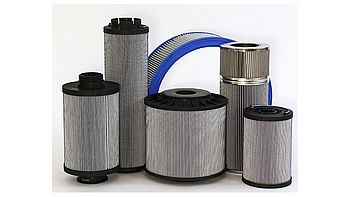 A large product range of pressure filter elements and return line filter elements from a single source – in many different designs and efficiencies
Compatibility with many common manufacturers (Cross Referencing) (HYDAC, PALL…)
Specified filter output and purification class
Specified service life
High functionality and safety
High reliability and efficiency
Certified quality
Tested for compliance with DIN and ISO standards with all applicable industry certifications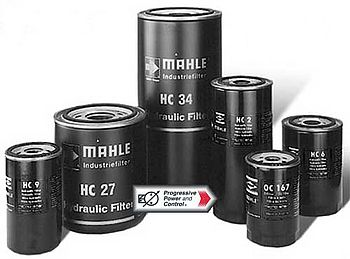 Wide assortment of spin-on cartridges for hydraulic and lubricating oil filtration. For Filtration Group spin-on cartridges, both conventional cellulose filter media as well as wire mesh and premium fiber glass media are used.
Spin-on cartridges with fiberglass media are "long-life" easy-change filters and offer the advantages of our renowned hydraulic elements with the multi-layer design.
Compared to competitors, our "long-life" Spin on Cartridges have an up to 30% longer service life with equivalent filtration efficiency
Spin-on cartridges from Filtration Group are available in different designs, dimensions and pressure levels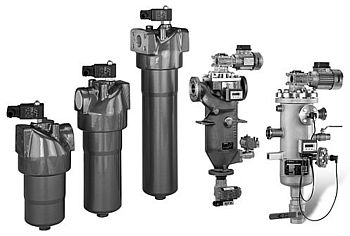 Keeping everything flowing
The continuous development of materials and production technologies guarantees economically and technically optimized products of the highest quality. MAHLE industrial filters are therefore the first choice for machine manufacturers and operators of mobile and stationary hydraulic equipment alike