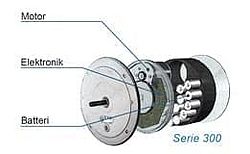 Together with our sister companies throughout Europe, we introduce ez-Wheel.
Simply told it is a motorized wheel with integrated motor and power supply. This make the wheel very easy to integrate without major modifications to existing structures.
The revolutionary industrial wheels are available in several versions, ranging from 100 - 1.000 kg at a rate of between 5 and 20 km/h, and a running time (of max. load) of 15 hours.
The application is diverse, whether it is transportation of goods or persons.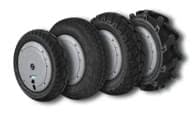 10 inches tyre
Up to 20 km/h
Up to 150 kg per wheel
Wireless
Waterproof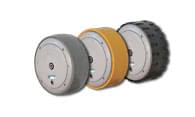 Diameter 300 mm
Up to 12 km/h
Moves up to 1.000 kg
Wireless- Waterproof
5 years maintenance-free lifespan
Quiet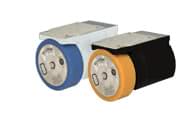 Diameter 160 mm- Up to 5 km/h
Moves up to 500 kg
Waterproof
Wired version
External battery version