ENGLER-Level and Temperature measurement at its finest
Engler develops, manufactures and distributes float switches, temperature sensors, temperature gauges, evaluation units as well as control and measuring devices. The products are applied in numerous areas of different industries, for example in the water treatment process, in hydraulic – and lubrication systems. In short, wherever filling heights in tanks with diverse liquids respectively temperatures are monitored.
Level measuring technology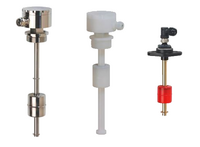 Float switches are used for detecting one or more filling levels.
The switching operation of the reed contact is based on a simple operating principle that has proven its value for many years.
Advantages of a float switch:
Easy and inexpensive mounting

Maintenance-free

No auxiliary power supply is necessary

Masking of foam, conductivity, dielectric, pressure, vacuum, temperature e.g.

Applicable in almost all kinds of fluids

Potential-free, switching voltage up to 230V

Combinable with temperature switch or temperature sensor
Temperature measuring technology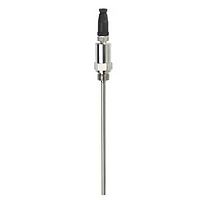 Temperature measuring devices are used to record and evaluate temperature values.
The temperature is detected by a sensor or bi-metal switch.
Advantages of temperature measuring devices:
Wide range of products for all industries

With LED display and programmable

Maintenance free

Switch, potentiometer and analogue outputs

Various temperature sensors e.g. PT100, PT1000 are available

Individual product solutions are feasible